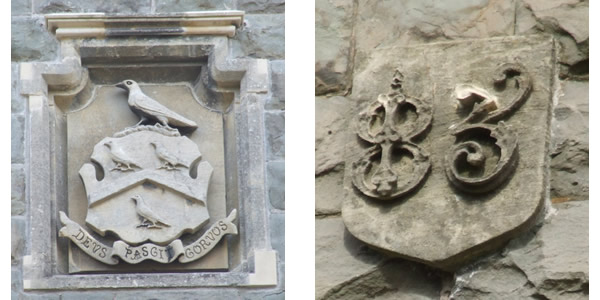 The Coat of Arms and Date Stone. The date appears to be 1830-something,
with the '1' over the '8', but can you work out the right hand side?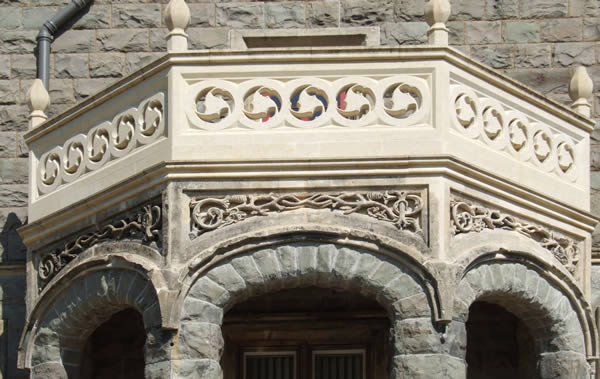 Contrasting rough rock faced Pennant sandstone walls and carved Bath stone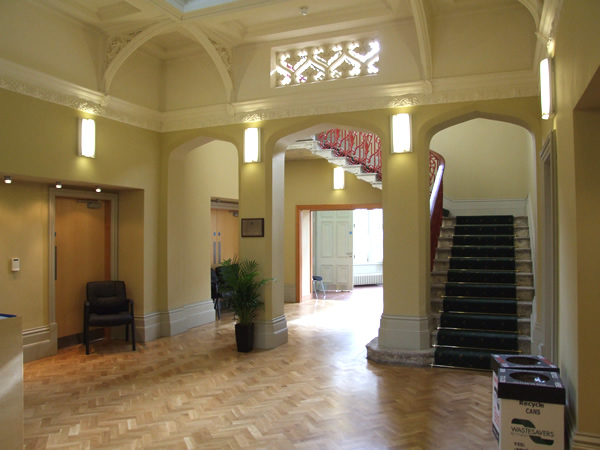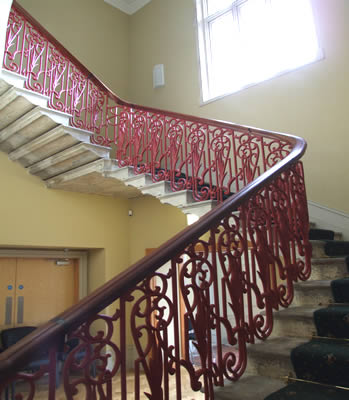 Stairs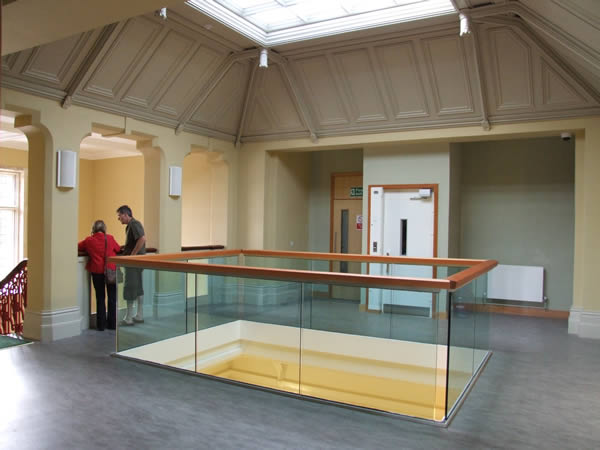 The gallery lit by the skylight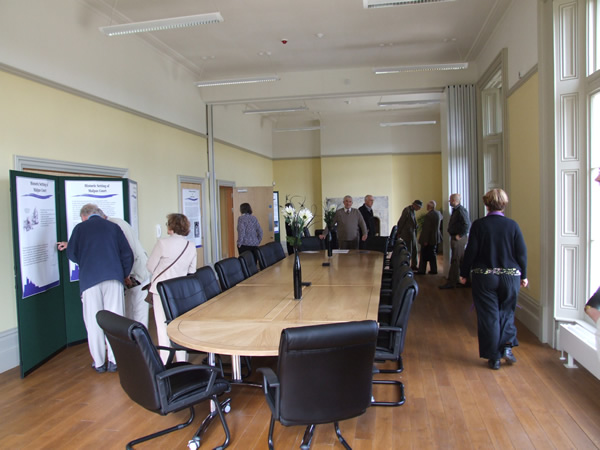 The rooms have been tastefully renovated and decorated to provide functional space.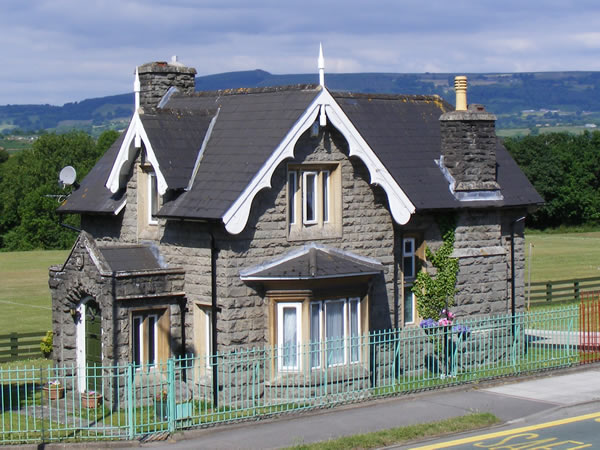 Above and below: North Lodge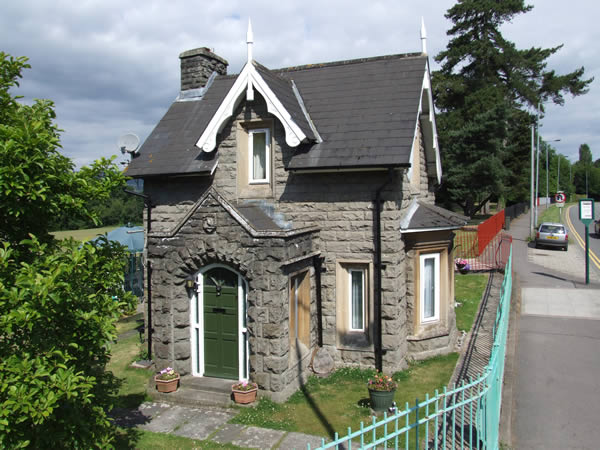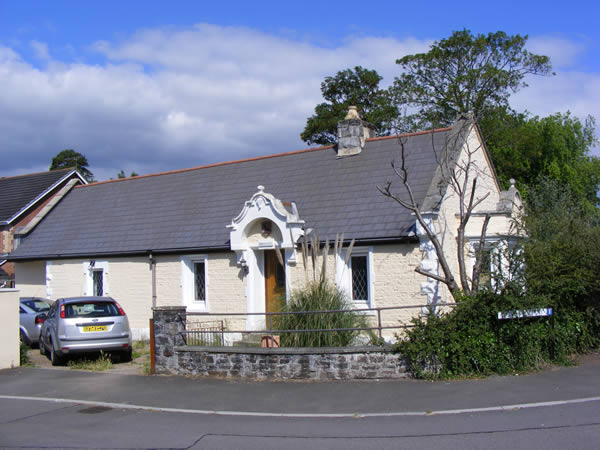 South Lodge - This does not seem to have been built with the same stone as Malpas Court and the North Lodge. It is thought that the quarry in Breconshire that provided the Pennant sandstone was worked out shortly after they were completed. The South Lodge and drive were added later.
Below South Lodge around 1966 - before it was extended.